"When it comes to conducting mature debates on national issues, our news channels can learn a thing or two from Pakistan" - The Hindu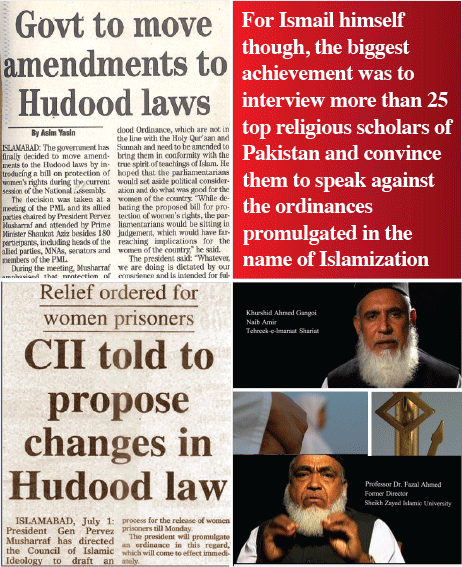 Considered one of the largest print and broadcast campaigns in the history of Pakistan, Zara Sochiye (Just Think) Campaign set new standards in media activism. Zara Sochiye campaign on Hudood Ordinances took this extremely controversial issue head-on and provided a platform for public awareness and debate. It resulted in the release of more than 1300 women from Pakistani jails and the passing of "Womens' Protection Bill" from the parliament. As one of the main architects of this campaign Ismail Jilani's role included making the structure of the campaign, deciding the content and the way of presenting it, designing and integrating both broadcast and print versions, shooting campaign spots, programs, interviews and integrating them with the print version for objective presentation to the audience. Zara Sochiye has been extensively covered in local and international media and today it is one of the most recognised media brands in Pakistan.
Ismail Jilani's other successful broadcast campaigns as Executive Producer include MKRF Swat Campaign for Jang group and Elections 2008 for Geo TV Network.