"The show probed elements of Pakistan's contested national identity and came up with some surprises" - Guardian Online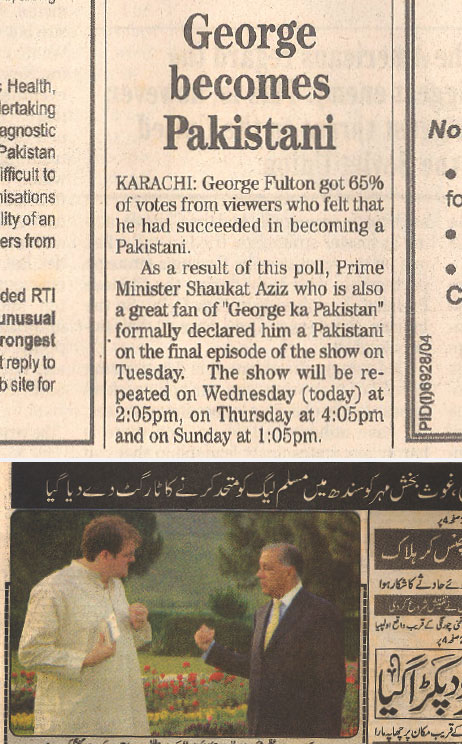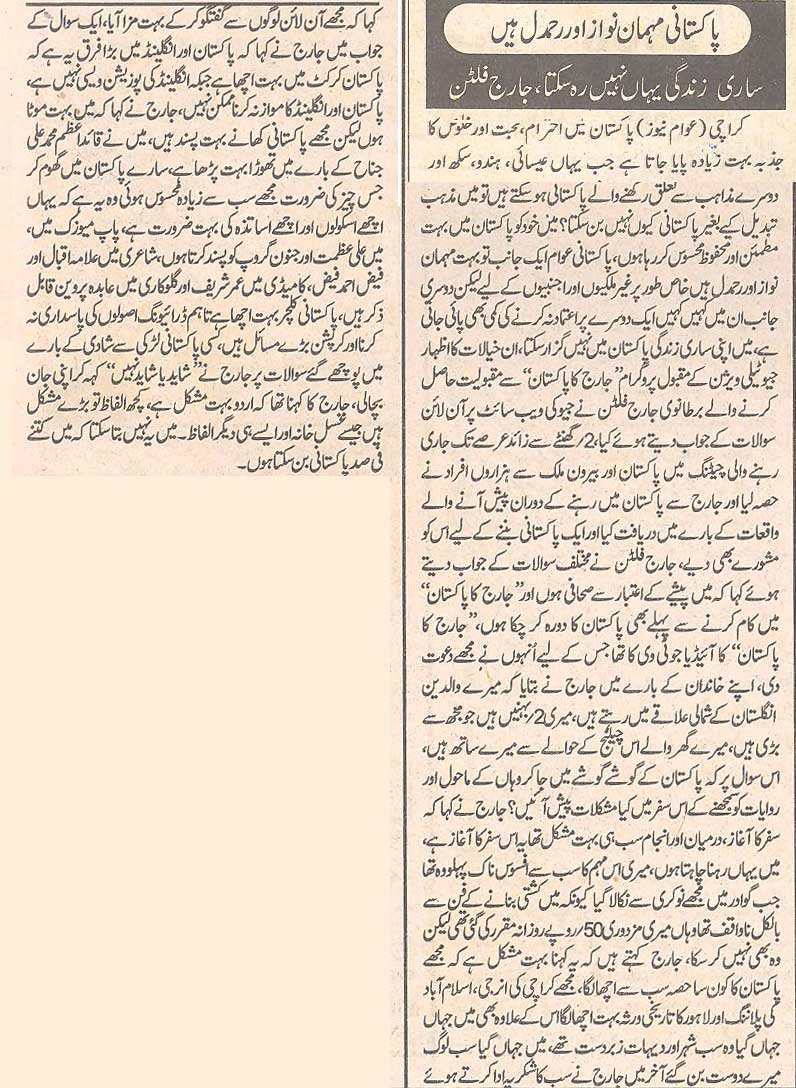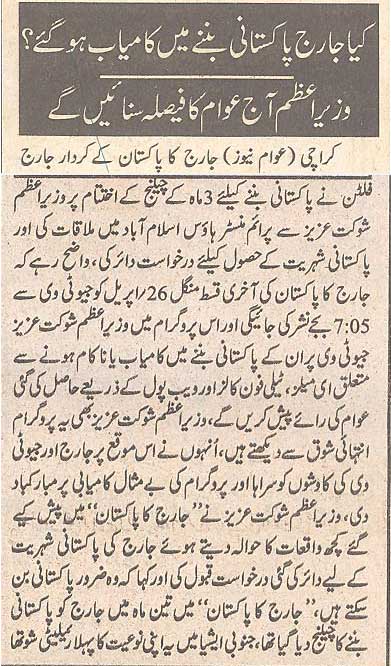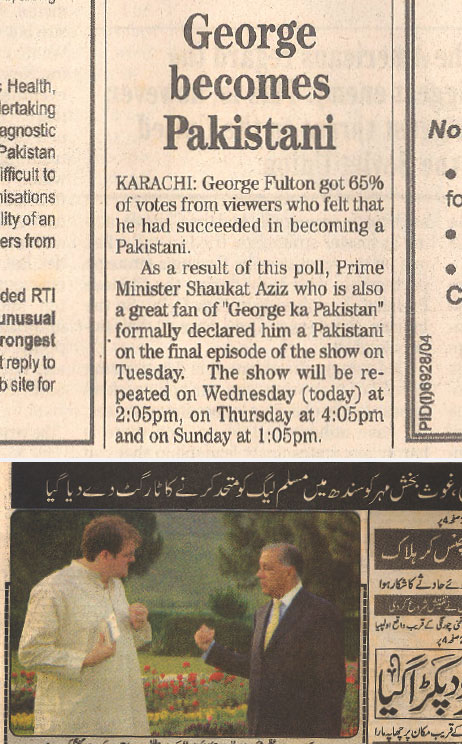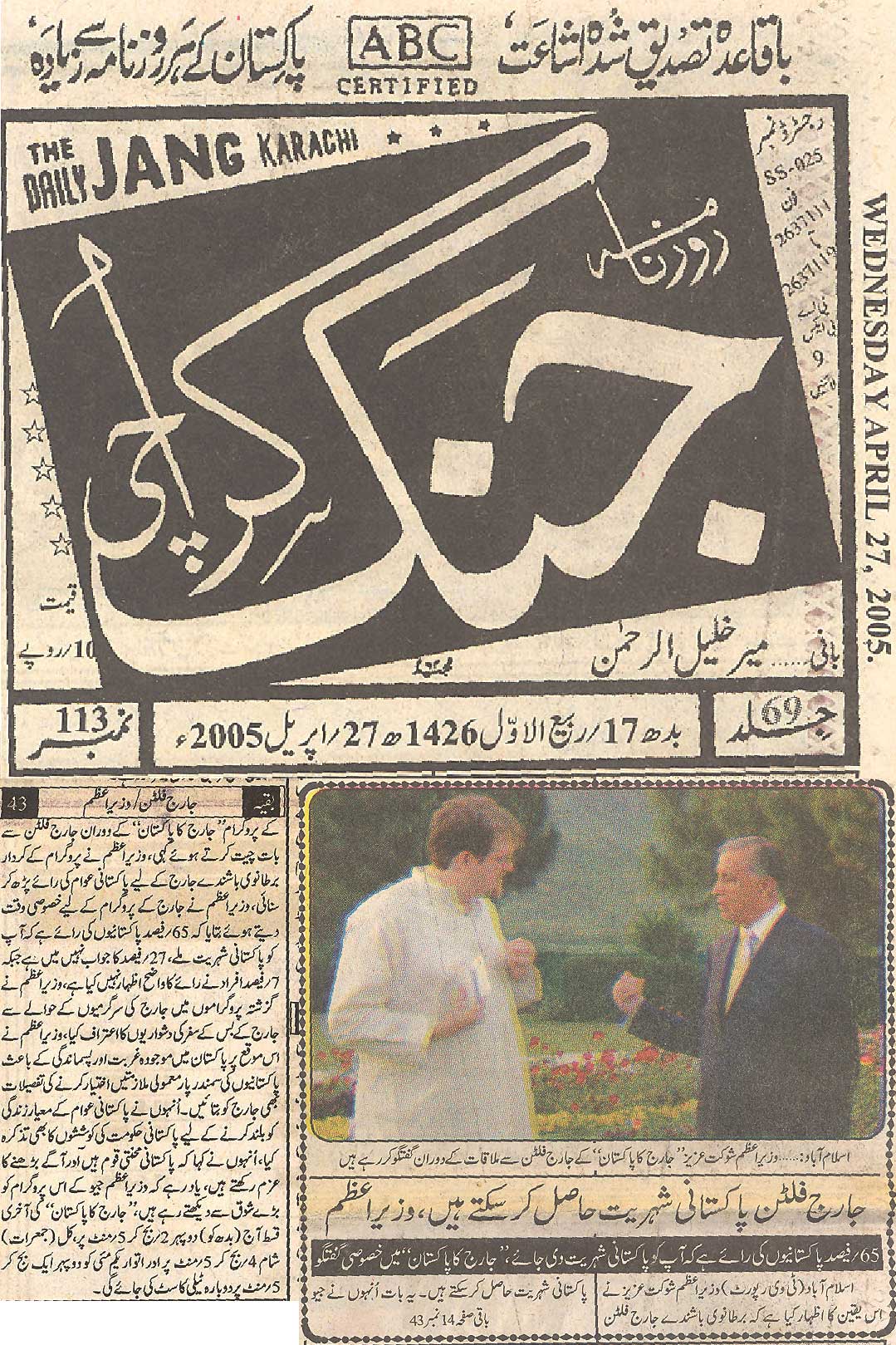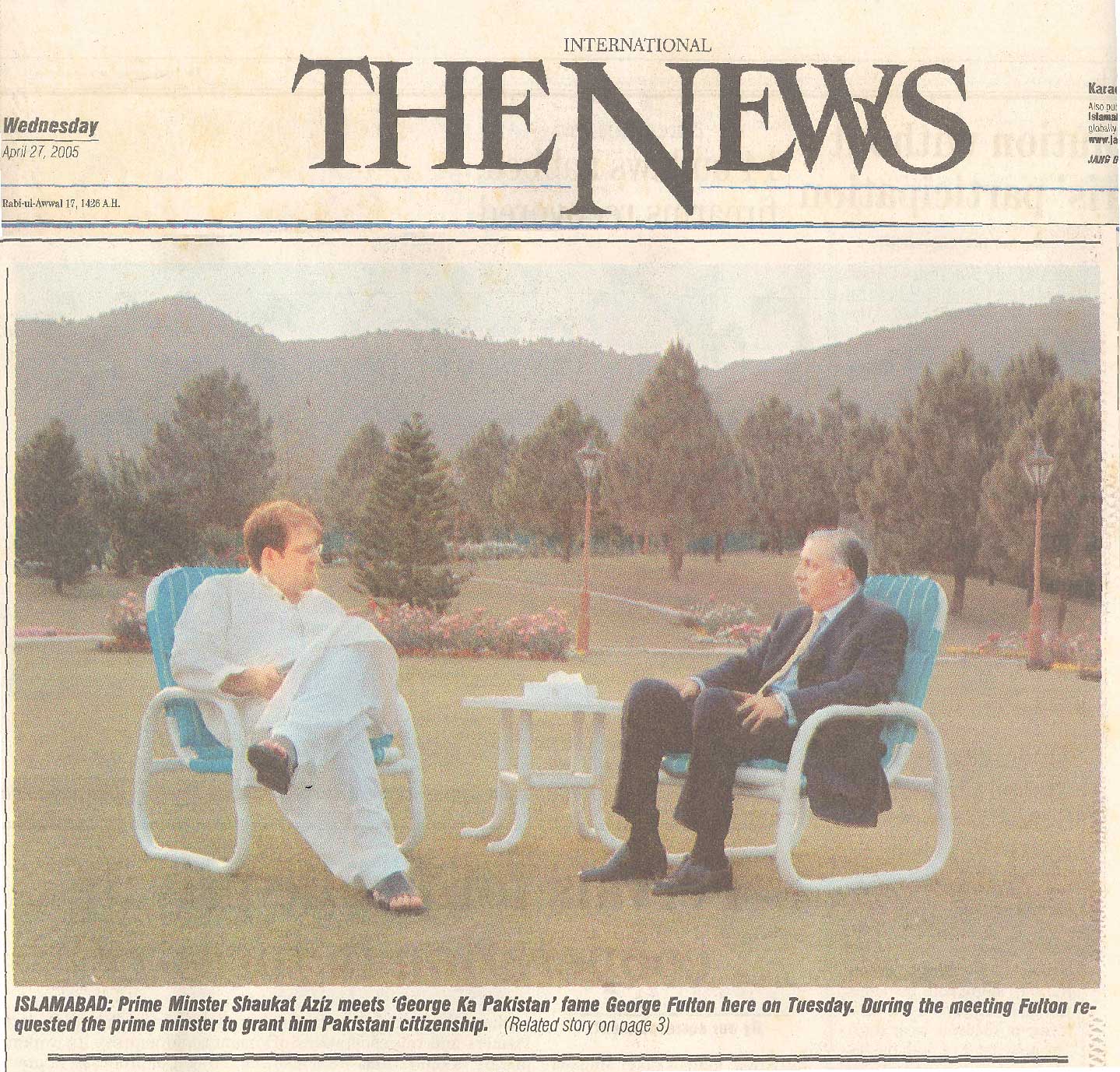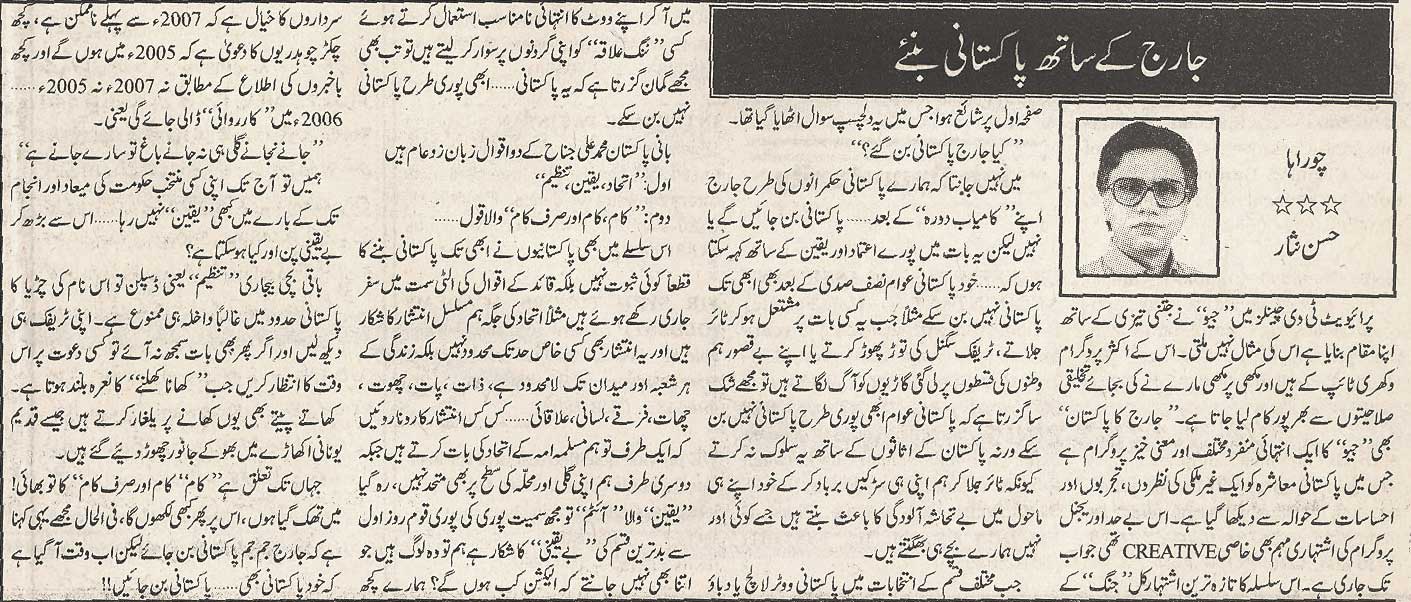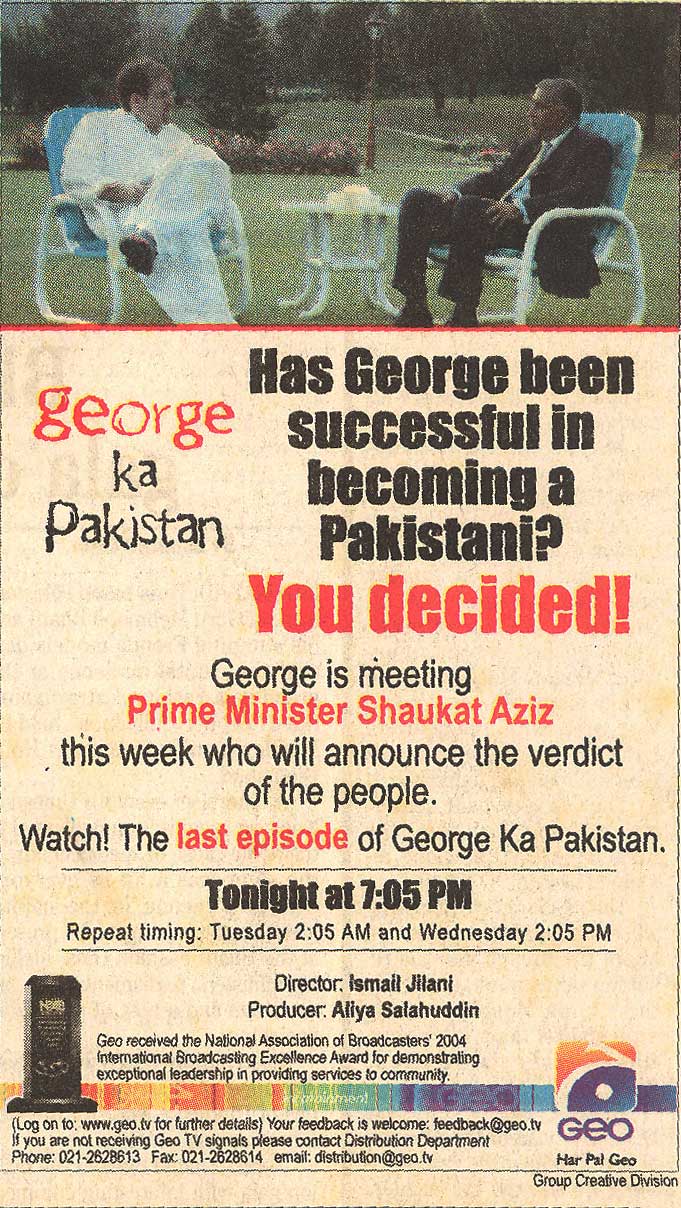 Considered the most successful reality show in Pakistan, it broke all records of favourable audience perception and stood out for many things- being the first reality show in South Asia and an original concept. It was so popular that the prime minister of Pakistan himself participated in the show and gave the prize of 'nationality of Pakistan'. The premise of the show was simple: Could a Gora (white man) become a Pakistani? Over 13 weeks and on meagre resources George Fulton, an ex-BBC producer was required to travel throughout Pakistan, mix with the locals and earn a living working with them. Every week audience were glued to their seats to see how a foreigner negotiates the hurdles of everyday life like a common Pakistani. He performed jobs that most people in the country could not even think of performing. From working in the fields of Punjab to being a gunsmith in tribal areas of Pakistan to catching fish in Gwadar, George lived the true Pakistani life and won the hearts of the nation. The show received thousands of emails and letters every week as viewer feedback. With 65% approval ratings he won the ultimate prize of Pakistani nationality and became an overnight celebrity.
Ismail Jilani's role as the director not only meant designing the whole format and shooting it, he also took the added responsibilities of camera- person and editor. The show was extensively covered in local and international media and even got a front-page thank you advertisement from the sponsoring brand in top newspapers of Pakistan.